At Circuit Works, you'll find personal service and one-on-one attention like you'd expect at a boutique facility, but it's combined with advanced manufacturing capabilities and a wholly-owned near-shore facility in Mexico for added flexibility.
Our U.S. headquarters is located in a 31,000-square-foot facility in Waukegan, Illinois. This facility houses all our corporate management personnel and customer support. It's designed for local production (including prototypes, pilot runs, and sporadic runs), and we pilot new technologies to service new product introduction (NPI).
Our contract electronics manufacturing operation in Agua Prieta, Sonora, Mexico is a 50,000-square-foot facility designed to run repetitive production in low to medium volumes, providing our customers with a low-cost production alternative. Because the facility is wholly owned by Circuit Works, we control the scheduling and quality.
All CWC circuit board manufacturing facilities are modern, well equipped and well maintained. The manufacturing floors are clean, bright, and optimized for efficient movement of products. And you will always get the quality you expect from CWC, no matter where your project is made — because all our associates are trained to IPC workmanship standards by our in-house IPC-certified trainers.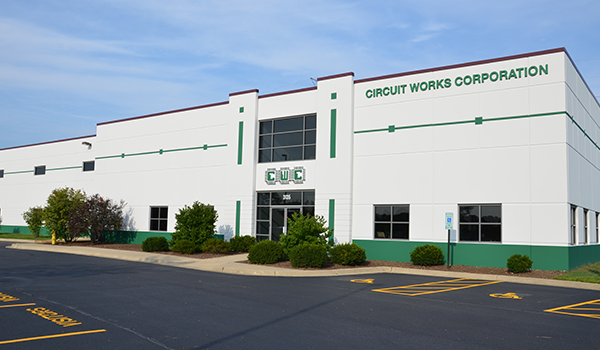 BRING YOUR BIG IDEAS TO MARKET.
Contact us to talk about your next challenge.